Estate Law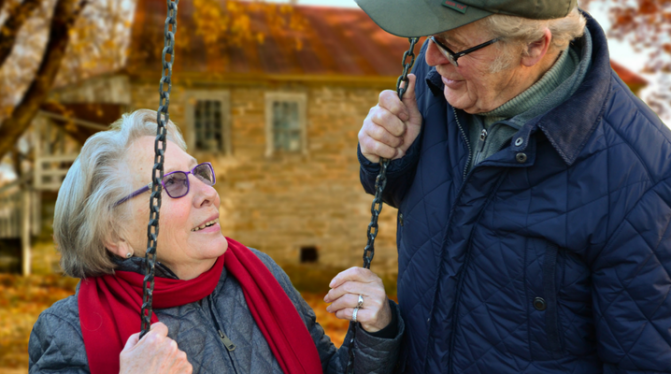 Your Chicago Elder Law Source
At Hays Firm LLC, we know how difficult it can be to discuss and plan for the future. Aging or caring for family members who are aging or unwell comes with many challenges, and legal issues are part of the difficulty of working through this part of everyone's life. As your Elder Law consultants, we work alongside you and your loved ones to ensure that these years are indeed the golden years of life.
Our legal experts keep all aspects of your well-being—emotional, physical, legal, and financial—in mind as we work to make the best plans and arrangements. Our elder law services include drafting Power of Attorney documents, writing estate plans, navigating the probate process, and petitioning for guardianship. Our attorneys are happy to discuss your specific needs in a free one-hour consultation.
Powers of Attorney
Power of Attorney documents are excellent safeguards against mistreatment or exploitation should you be unable to make decisions for yourself. Drafting these documents when you are in sound mind is essential to receiving the best care and consideration during instances of bad health or in end of life events.
You can name various powers to act in your place for decisions concerning property, healthcare, finances, etc. At Hays Firm, we understand how difficult these choices can be. We'll walk you through all the steps and look at all the key variables for each Power of Attorney you choose.
Estate Planning
Our legal team has years of experience planning estates for people that make it easy for loved ones to receive property, without the legally and emotionally difficult processes brought on from lack of planning or poorly made estate plans.
Estate planning is a way to ensure that your family receives what they need and deserve after you pass, and is a way to keep conflict to a minimum. Whether you want to create a will or trust for your family, we can guide you in creating the plans that make the transfer or property less difficult in an already difficult time.
Probate
Probate is simply the process of transferring the deceased's property to another individual or organization through a court or judge. With proper estate planning, the probate process can be quite simple and painless. However, with poor planning, unexpected deaths in the family, or conflict among family members, this process can be more difficult.
At Hays Firm LLC, our probate and estate litigation lawyers can help you navigate the waters of probate and litigation proceedings. No matter where you may be in the process, our expert knowledge and years of practice can smooth the way for a suitable outcome.
Guardianship
Guardianship refers to the process of a court or judge appointing a caretaker to someone who cannot care for him or herself. With proper estate planning, powers of attorney, or trusts put into place, this process can be fairly smooth. Our guardianship attorneys are here to help plan for the possibility of guardianship, but we also realize that the unexpected can occur.
Our team can help you receive guardianship status over a disabled loved one, and we can work through the many legal documents this process takes. The guardianship process does not end with the court's appointment of a guardian, and we can help with reporting and documenting continuing guardianship duties.
List of Elder Services
Petitioning a court for guardianship

Drafting wills and trusts

Litigating disputes involving the deceased's assets

Filing claims against probate estates

Assisting individuals in reporting as guardians

Preparing Power of Attorney documents
Please contact Hays Firm LLC for an Elder Law lawyer to help you set up your own plan or discuss any questions or concerns you have. You may contact the firm at (312) 626-2537 or via e-mail.