Illinois Estate Planning Attorneys
UNDERSTANDING THE ESSENTIAL ESTATE PLANNING TOOLS
The word "estate" refers to property owned by a person who has passed away. It may also refer to property belonging to a disabled individual or minor. Wills, trusts, probate, and other matters are complex, and the personal and family relationships involved often further complicate the situation. Therefore, it is essential to retain an adviser with a thorough knowledge of the law.
Estate planning extends your intentions, values, and priorities to future circumstances in which you will not be able to actively participate. The goal is to produce a plan that will strengthen and preserve financial security for you and your loved ones. Your estate plan may include a will and a trust, or it may just include a will. Hays Firm LLC can help you draft a comprehensive plan that fits your needs.
We are attentive to the unique needs of our older clients and we look to create pragmatic estate plans for those individuals and families.
Estate Planning Legal Services
Experienced estate planning attorneys at Hays Firm can provide the following legal services

Meeting with individuals to discuss their estate planning goals for the future.

Providing guidance as to whether your previously executed estate plan, will, and trust still accomplish your goals.

Drafting amendments to previously executed estate plans where a new will or trust is not needed.

Creating new estate planning documents that meet the goals of our clients, including wills, trusts, and power of attorney documents.

EXECUTION OF ESTATE PLANS
Working with our clients to ensure that their estate plan documents are valid and properly executed.

PERIODIC REVIEW OF DOCUMENTS
Because life changes and progresses, it is necessary to regularly review your estate plan documents.

POWER OF ATTORNEY DOCUMENTS
Drafting Power of Attorney documents to ensure your financial and your health care decisions are made by a person you trust.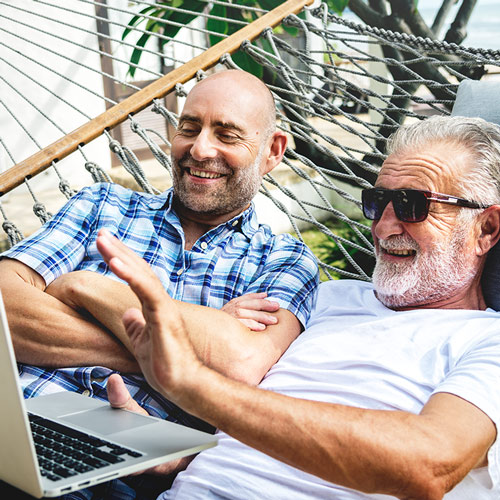 More Info About Estate Planning Services
What is Estate Planning?
Estate Planning is the process of planning for life-changing events like disability and death. The goal is to produce a plan that will strengthen and preserve financial security and order for your loved ones and yourself.
I do not consider myself as "wealthy." Do I need an estate plan?
Some people think they don't need to concern themselves about "estate planning" because their estate does not have great value. But, they are wrong. Estate planning focuses on the value of people, relationships, special concerns, and efficient and effective administration. The size of an estate is actually secondary to most estate planning issues.
What is considered part of my "estate" when planning for life-changing events?
When considering your personal assets, you must include privately owned life insurance, employer-provided life insurance, travelers life insurance, double indemnity-type life insurance, other accidental death life insurance, workers' compensation coverage, personal injury claims, wrongful death claims, other employer-provided benefits, mortgage insurance, and other resources to which you, your estate, or your family might become entitled by reason of your death. The value of these items adds up fast.
I have a special needs child. How can I best plan for his or her future?
If you are the parent of a disabled child or adult, you will probably want to consider your child's needs as part of your estate plan. State and federal laws mandate estate plans to include provisions for disabled adults without disrupting government benefits. If you have a disabled child or adult in your life, please contact one of our attorneys to discuss your estate plan options.
What are Power of Attorney Documents?
In a power of attorney document, an individual designates an agent to act for him or her. Only one agent may be chosen – Illinois law does not permit "co-agents". Power of attorney documents can be very specific and apply in only limited circumstances, such as at a real estate closing. Or, power of attorney documents can be more general.
What are the benefits of having a Power of Attorney document?
Power of Attorney documents may be effective immediately or they may be drafted to be effective only after an individual is unable to make competent decisions. If you are diagnosed with dementia, or if your judgment becomes otherwise impaired, your agent will "step into your shoes" to make decisions to protect you and your estate and finances.
An agent owes a fiduciary duty to the person for whom they are acting. Illinois law requires an agent named in a power of attorney document to "act in good faith for the best interest of the principal, using due care, competence, and diligence." The agent must also "keep a complete and detailed record of all receipts, disbursements, and significant actions conducted for the principal."
Therefore, it is essential that you pick someone you trust will act with the utmost good faith to be your agent under a power of attorney document. The law provides penalties and civil remedies if your agent becomes the abuser.
With power of attorney documents in place, your identified agent can review or monitor your bank accounts and retirement savings funds. If a new "friend" comes into your life, your agent will be able to monitor your accounts and will notice when the first check is written.
The down side of power of attorney documents is that the aged person still has control of and access to all of their finances. Therefore, a vulnerable elderly person can be persuaded to go to the bank and remove funds for his or her new "friend." The elderly person can still write checks and add new account owners and beneficiaries.
CONTACT US FOR A CONSULTATION
Ready to move forward with addressing your estate planning needs? We're here to help. Fill out the form below to get started.
As the country is learning to live with the daily threat of the coronavirus, estate planning remains crucial. Take the time to consider how you would like to be cared for if you become disabled. Who will make decisions for your you when you are no longer able?
It seems in the short run, an online will can save you time and money. The truth of the matter is they can lead to expensive estate planning mistakes.
Illinois has adopted the Uniform Fraudulent Transfers Act, which enables a creditor to obtain a court order voiding transfers of money that were made in order to avoid a judgement.