Estate Litigation in Illinois
When Litigation is Necessary for a Resolution
Unfortunately, disputes regarding money and property are common after a loved one passes. These disputes are complex and highly emotional. For example, an individual may feel that he or she has been unfairly excluded from a loved one's will. Or, individuals may be concerned when their inheritance is less than what they expected.
Similarly, in matters involving a trust, a trustee may be held personally liable for failing to fulfill his or her duties under the trust and under the law. The Chicago estate litigation lawyers at Hays Firm LLC have experience representing administrators, executors, trustees, beneficiaries, and heirs in probate litigation.
Estate Litigation Legal Services
Estate Litigation attorneys at Hays Firm LLC can provide the following legal services:

REVIEWING WILLS AND TRUSTS

OPEN A PROBATE ESTATE TO PROTECT ASSETS
Filing all documents and petitions to open a probate estate to protect the assets of the Estate.

RECOVER ASSETS OF AN ESTATE
Filing all documents and petitions necessary to recover assets that have been removed from an Estate.

DRAFTING AN ESTATE ACCOUNT
Creating an account showing the receipts and disbursements from an Estate.

ADVISING AN EXECUTOR OR ADMINISTRATOR
Providing legal counsel to an Executor or Administrator of an Estate that includes complex family issues.

ADVISING A BENEFICIARY OR LEGATEE
Providing legal counsel to beneficiaries of a trust or legatees of a will to ensure that their interests are protected.
REMOVAL OF AN EXECUTOR OR ADMINISTRATOR
Filing all documents and petitions necessary to remove a representative of an Estate.

Filing all documents and petitions necessary to contest the validity of a will.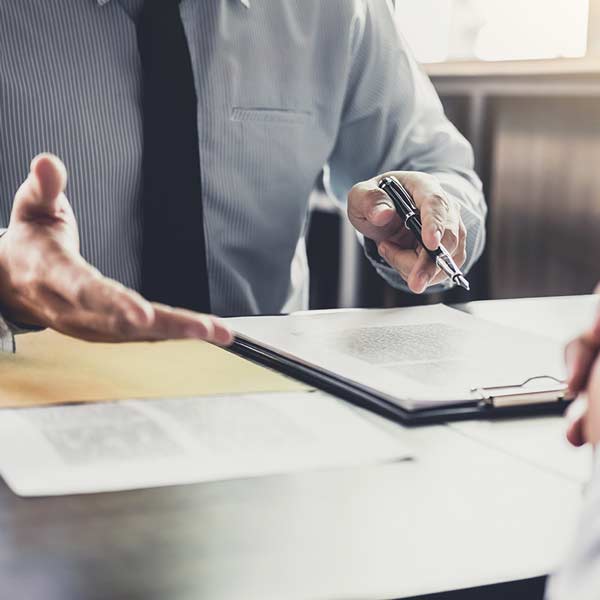 More Info About Estate LITIGATION Services
Can I sue the Executor of an Estate?
Yes, an Executor of an Estate may be sued if they are not performing their duties. While most executors complete their task to the highest standard of care, some do make unfortunate mistakes, some are caught in the middle of a feud, and others betray the very person who entrusted them with the role of managing the affairs of their Estate.
How can I attack the validity of a will?
If you believe that a will that has been admitted to probate is not valid, please contact one of our attorneys as soon as possible. There are several grounds upon which you may challenge the validity of a will. However, there are strict timelines in which to file such an attack and the timeline may vary based upon a variety of factors.
Can the Executor change the terms of a will?
No. A will may only be changed by the person who created the will. 
What are the duties of an Executor?
Some of the duties of an executor include: collecting the assets of the Estate; paying the debts of the Estate; selling certain debts where necessary in order to distribute the value of those assets to the beneficiaries under the will; and filing a final tax return for the deceased individual and the Estate.
Can the Executor be Removed?
An executor cannot be removed simply because he or she exercised bad judgement resulting in a loss of Estate funds. Serious misconduct is required in order to remove an executor. If an executor fails to uphold their obligations to the Estate and its beneficiaries, Illinois law allows a beneficiary, or someone else with a financial interest in the Estate, to file a petition to remove that executor.
What happens if a will is invalid?
If a court determines that an entire will is not valid, then probate continues as if there were no will, and assets are divided according to standard probate laws and procedures.
Contact us for a Consultation
Ready to move forward with addressing your estate litigation needs? We're here to help. Fill out the form below to get started.
Estate Litigation Articles
Two Hays Firm LLC lawyers are selected for the 2020 Illinois Super Lawyers list and are among the best lawyers for Estate & Trust Litigation in Illinois.
Illinois law permits any interested party to file a will contest. A will contest must be filed with the probate court after a person's death
If you have reason to believe that the executor is hiding assets or stealing them so as to avoid having to distribute them later pursuant to the will, a lawsuit may be necessary.